Hi everyone!
I am trying to modelize a cylinder piston that is articulated to an element which, at the same time, can rotate around an axis (see pictures below). Therefore, when the piston retracts, the other piece should be forced to rotate around the aforementioned axis.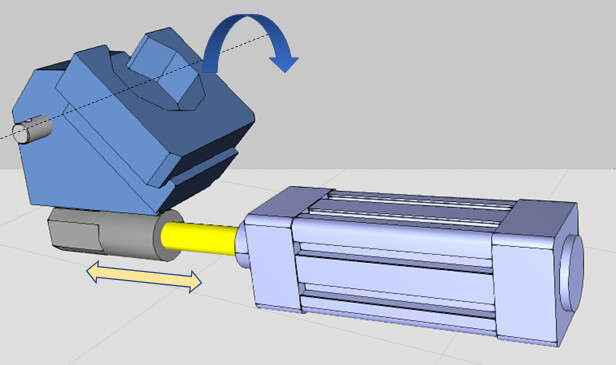 I modelled the cylinder piston as a translational joint and the other piece as a rotational joint but I can't manage to make the rotation as an effect of the piston's translation.
I'd appreciate any comments and if you need further information, please ask.