Hy,
see file attached.
Regards
FeatureU207.vcmx (420.9 KB)
Hi,
In Help file under topics "Functions" there are helper functions ("sasa-functions") for solving triangles and quadrilaters. They do require some measurements but the math itself can be solved with these functions. I created the follower to your mechanism using those so check out attached model.
U207_1.vcmx (415.7 KB)
-k
Beautiful
Regards
Feature
It's amazing,thank you very much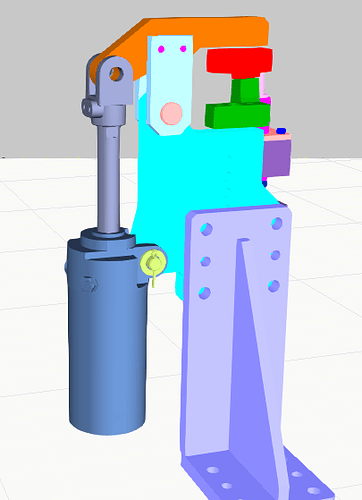 Hello, can you tell me where the Numbers in the box correspond to the structure, or how the Numbers in the formula come from.thank you
Can you record a tutorial? Thank you
Check out the add-on in the following link. It's a add-on that I use to model these kind of things. There's a tutorial video that explains the add-on and sasa-functions.
-k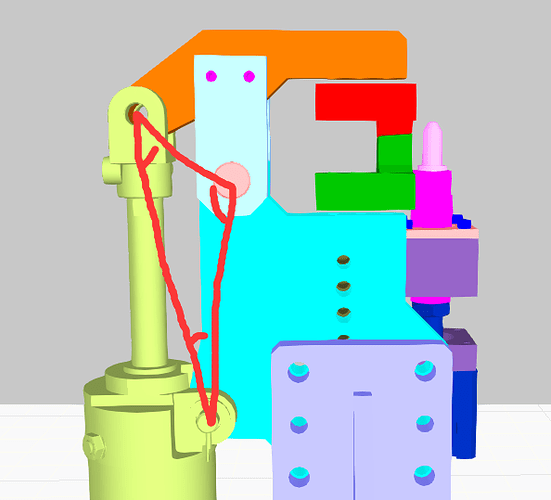 I chose sasaHelper, but the motion is wrong, and the mechanism defined according to the picture is not correct
Can you help me to mark the Angle of ABCD and the line segment,thank you very much