Hi!
I am having a problem with transporting in a product from the component container to a process node
I have one process node Create the product, a manually programmed robot move the product to the Process node I am having trouble with.
Both of the process nodes are set to transport in and out to the component container.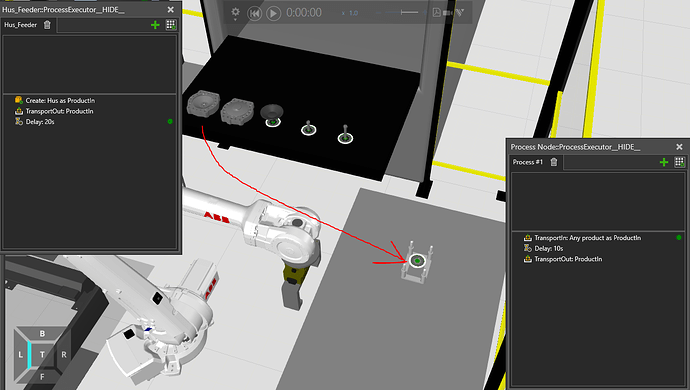 Do you have any idea of what the problem can be?
My version is 4.5
Ackmontering.vcmx (1.8 MB)
The annoying thing is that the manual programing was my backup choice, i first tried to get all of the pieces to be automaticly transported to the second process node, but the robot would only move the first one.
Thanks for any help!