I have created an articulated robot model. With that robot I am trying to create Grasp and Release process model. To create this model I am following the following link:

But to configure signal action and tool frame I am not able to select any imported tool frame for gripper. As a result I am not able to move Tool(1) or TCP(1) r whatever from robot to gripper for snap and further steps. Moreover I am getting following problem "TCP/Tool" is not a child of "robot::Controller" flange nor root node. "robot" is invalid attachment point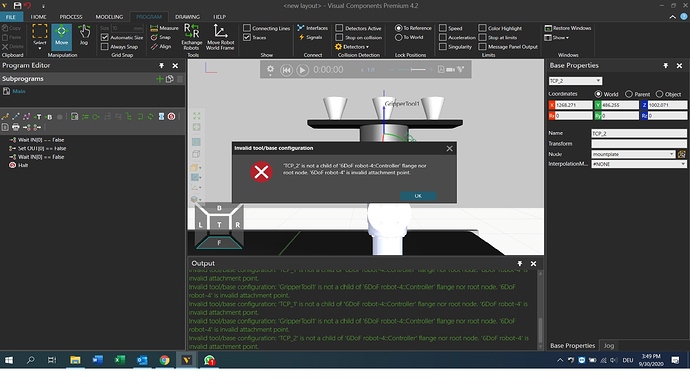 I have attached gripper with my robot by "Attach" and "Snap". Is this the correct procedure to attach gripper with a robot? Is the problem occuring because of that?