Hi together,
i have a problem with some Kuka robots. No big Problem, but a bit annoying. If i place a robot (e.g. SCARA KR6 R700 Z200-2), i wont be able to attach a Tool via Plug and Play Command to the Flangeframe of the robot. I got the same problem at the Cybertech series. My tool will be placed with an offset to the Flangeframe.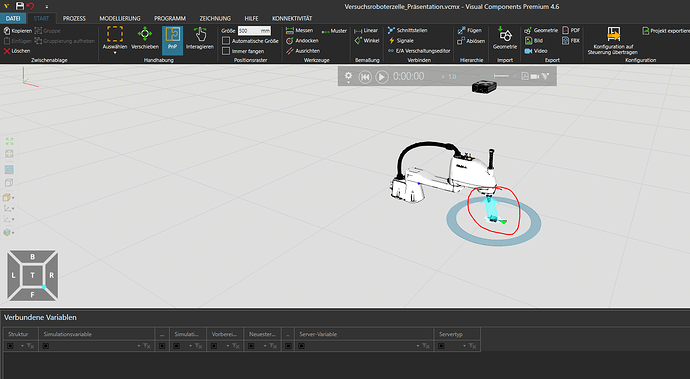 I found the solution ( change PnP Config in the modelling Tab). I have to change the Attribut Frame of the Field Hierarchy.

But i have to change the attribut all the time i want to use these robots. This can't be an acceptable solution. Does anyone know a way to change this? Do i have to conntact Visual components Support?
Thank you