Hi All,
First time on the forum, so please bear with me if I am not following protocol.
I am using VC/DELFOI 4.5.
What I would like to achieve is turn the weld signal and sparks on/off for a period of time whilst hovering over a joint as if it were a tack/spot weld MIG weld.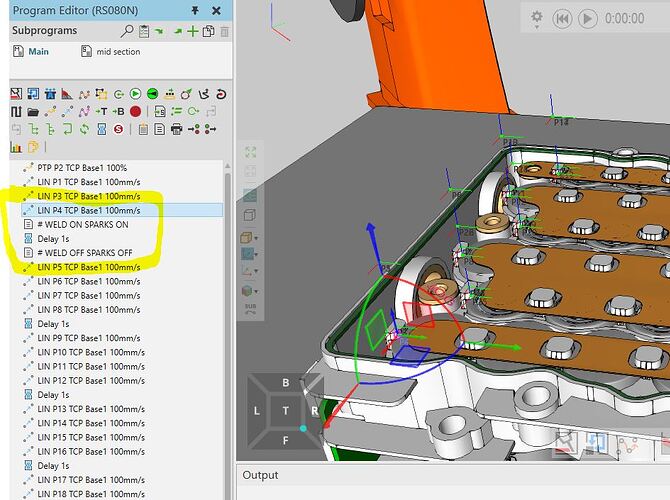 Move in linear to weld tack/spot pos LIN P4 TCPBase1 100mm/s
WELD ON SPARK ON
DELAY 1s
WELD OFF SPARKS OFF
Thank you in advance