Hi all,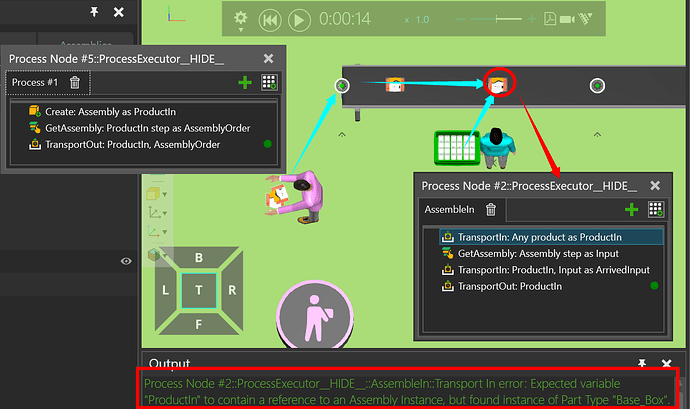 There is an error when the assembly transported by human.
It is the process that the "base_box" and "Input" are in one assembly. The "base_box" is transported by Pink-person, then the "Input" is added by the Blue-person. But when the "assembly" is arrived at Process Node #2, there is error.
Could you please help this error?