Hi!
I'm trying to create sets of rolls on conveyor so that the space between rolls is 100mm. I've done this by using frames with component sensors. It works fine when I start the simulation. First set is produced correctly and transferred to process station.
But when the code creates the second set the first roll is stopped at the feeder exit and does not move on the infeed conveyor. What I'm doing wrong.
Start of the simulation. Works fine.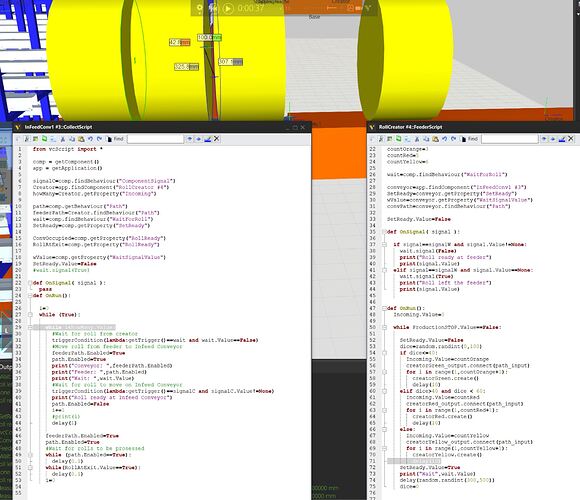 Second set coming. Stopped at the feeder.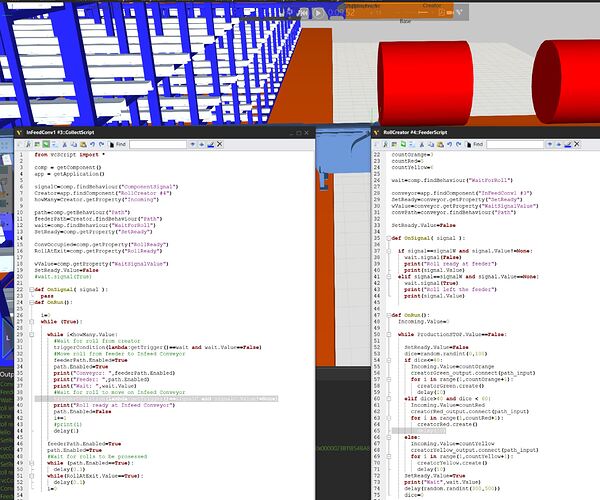 What I am doing wrong

Or is there ready built in feature for this? I'm using VC Professional 4.3.