Hi everyone,
I want to simulate an assembly process with a human being. The product is currently simply created with a feeder. The human should then place the product on a tray. The tray moves past the workstation on a conveyor system.
In principle, my simulation works. But the worker moves through the table to place the product (see picture). Can I assign a posture to the worker? He should stand still and just bend forward.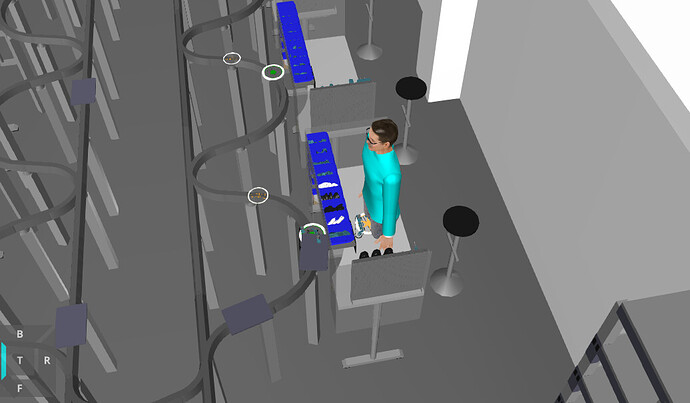 Furthermore, the product is not placed exactly in the middle of the tray. I can't find a solution how to adjust this.
I am very grateful for helpful tips

Here`s my Layout
Produktionssystem in Laborumgebung Simulation.vcmx (53.8 MB)