Hy,
how is it possible to switch a ComponentContainer in an TransportNode during Simulation?
The ComponentContainer is in the correct link and each link has a frame for define the position of the Container!
Different TransportIn's in the Process adresses on of the PositionFrames of the Container… → The problem is that the products are always in the Container of the TransportNode which just can adress one ComponentContainer!

I hope there exist a clean solution for assign an incoming product to correct container??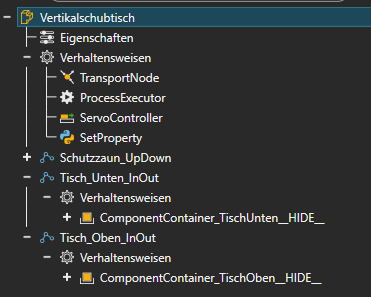 Thx & Regards
Feature