hi everyone
I am working about a simulation and i use PM (i am a beginner) .
The problem is that simulation is still running but everything is motionless.I receive this error message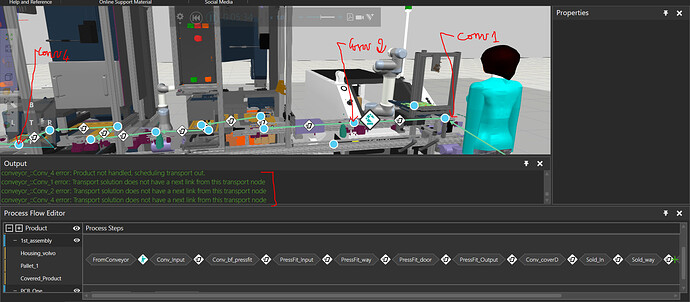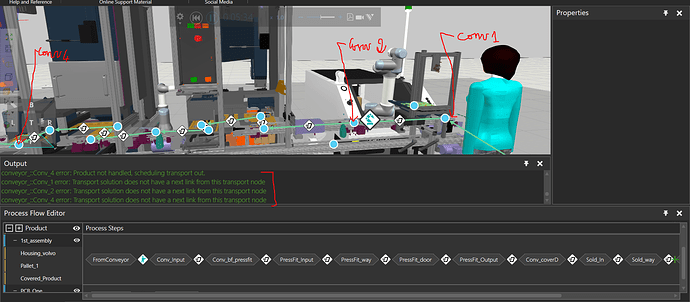 As you can see every transport has a next link and it is represented in the process flow editor then i want to know if there is a step that i have forgotten? How can I fix this error?
I have already try many way but they don't work.
thanks and regards.