I know this is more of a RobotStudio question, but I thought someone here may have the answer.
I have RobotStudio, IoT Gateway (OPC server), and VC running.
Both RobotStudio and VC are successfully connected to the OPC server, but I don't see any robot data in VC.
I know getting IO signals connected takes some additional setup, but I want to start with just seeing the joint values.
From an example online, this is what I expect to see: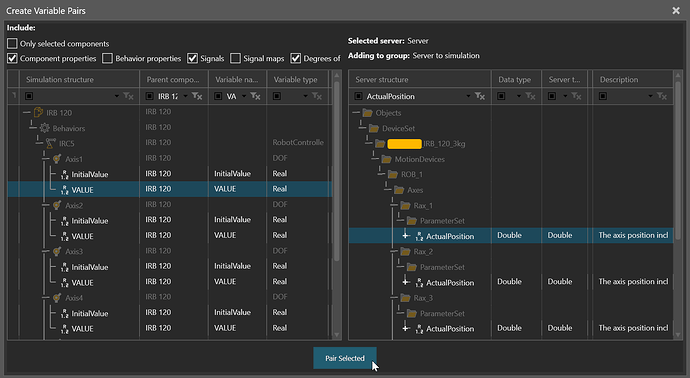 But this is what I have:


My "DeviceSet" folder is empty.
Here is what my RobotStudio set up looks like: (I'm using two separate OPC servers to see if that's the issue, but there's no difference.)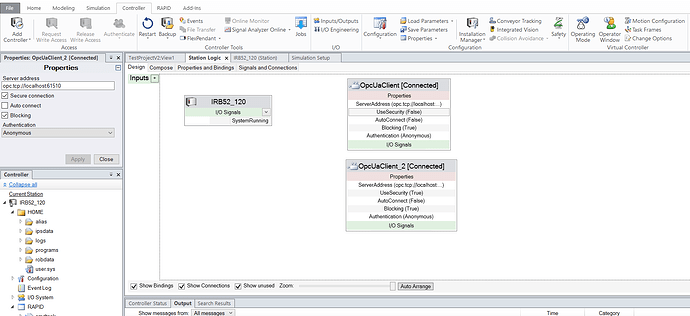 Any thoughts on what I could be missing?