Hi all,
I am quite new to visual components and I am having an issue with one of the components from the library - the Qimarox prorunner mk1 lift.
I am having issue with setting up ports for interacting with conveyors. One side (SideA_PortPlaces) works perfectly fine whereas the other (SideB_PortPlaces) seems strange.
The software allows me to create the ports on side B which will snap to conveyors automatically using P&P however upon clicking ShowPortNames nothing is shown next to the yellow arrows and I cannot manipulate the infeed/outfeed in the routing rule tab (even though ports appear in the drop down menu)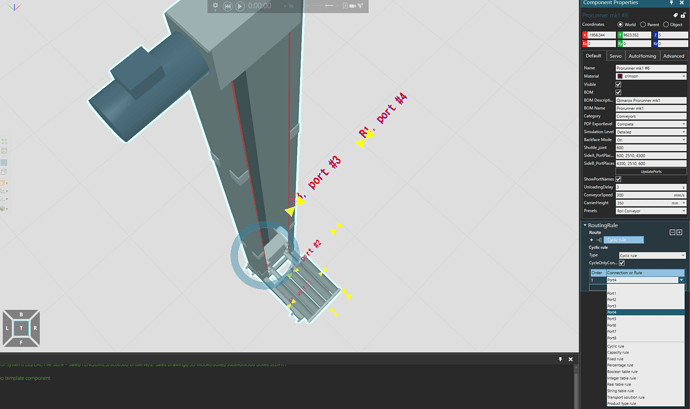 Any help would be greatly appreciated, thanks!