Hi,
I have downloaded a Pusher Conveyor Model from Visual Components.
I am trying to push a box but unfortunately with no success.
What value am I supposed to enter in the PushThese field?
I tried to enter the VCID of the component in the format
vcid:____
but with no success.
The boxes are created by a component creator and then they flow on a conveyor attached to the component creator. Then the pusher conveyor is attached.
This is the layout: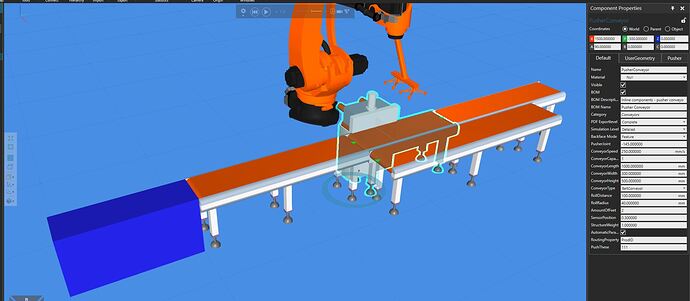 Best Regards