Hello there, I'm developing a model where a robot takes a part and has to put it on a linear slider. No problems with the robot, but I tried to create move statements in the Program tab for a linear slider like "ECB17-1800-R-M75", but these move statement steps are disabled.
Is there a way to program a linear motion with a linear slider? or are there other options to model that?
First Image: Robot putting the cilinder on the linear slider.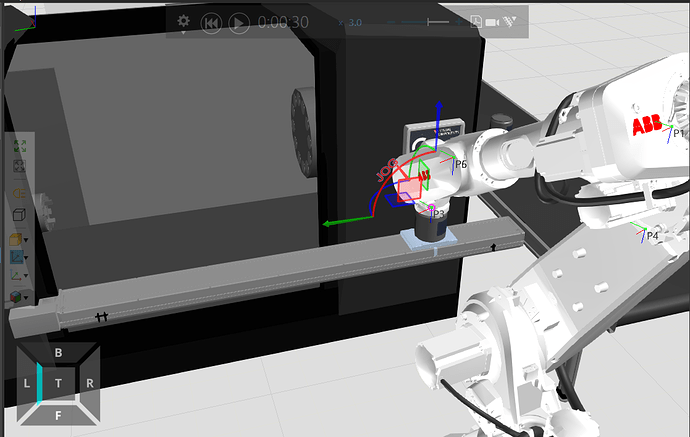 Second Image: New slider position (needs to be with the cilinder of course)