I am trying to generate a process flow dynamically using a python script i.e. fill the Flow Table with the different processes via code: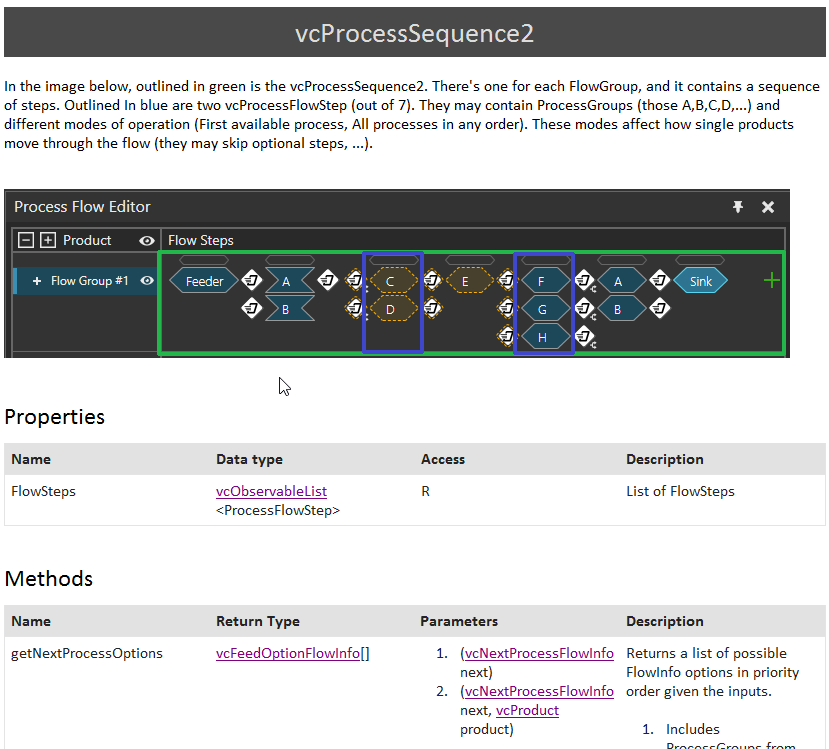 FlowSteps in vcProcessSequence2: offer only R access, is there a way to add some steps in the flow group?
How does getNextProcessOptions work? Unfortunately the documentation is a bit unclear in my opinion.
Thanks in advance for your help!