I need help figuring out why.
The process is a bit hard to explain, so I've made a short video (hope it plays)
Edit: Video doesn't seem to play unfortunately, but here's a picture of what's going on: Left process picks yellow rods, and puts them back into the assembly before picking next rod. Right process does the same for turquoise rods. (This is a proof of concept kinda thing, and the uneven number of turquoise and yellow is important. Error complains about something asynchronous, maybe that's why?!).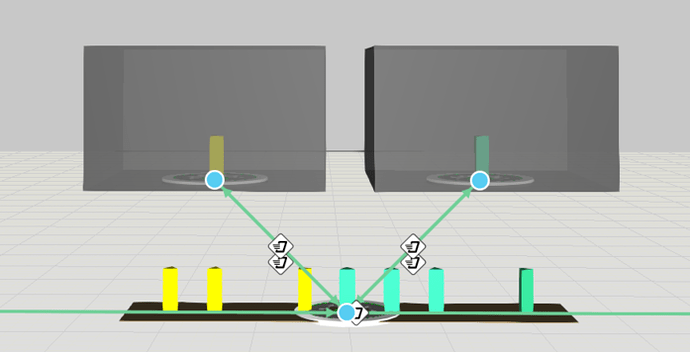 Four errors appear just as the assembly leaves the process (but it does leave):