Hi everyone,
I just started to work with V4.3 and process modeling. Now I was wondering if it's possible to transport two components in one transport process.
The layout should look somehow like this: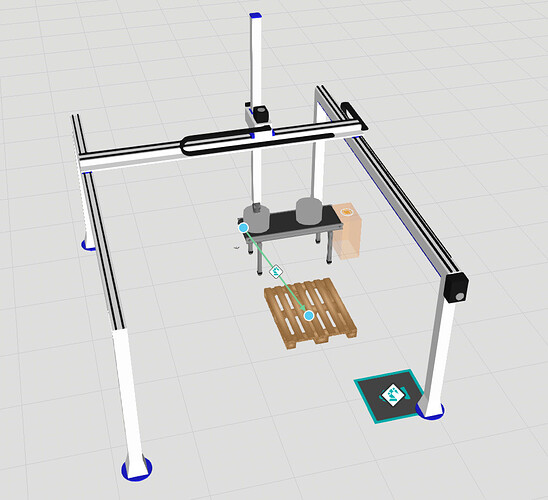 The feeder create some cylinders which are transported to the "FromConveyorProcess", there the robot pick up the cylinders (if possible two at once) and place them in an assembly order on a pallet with a "ProcessNode".
I was able to grasp two cylinders at one picking order (action signals) but then the process doesn't know that the robot transports two cylinders.
I'm also starting to modeling a double gripper for pick up two components, but first I have to know if it's even possible to transport two cylinders in one process.
Thanks!
-Patrick