I have a quick question for visual components. I attached my simple layout it has a few robots moving a part. At the end there is a conveyor. My issue is the part is not attaching to the conveyor. I want the robot to drop the part onto the conveyor where the part will move on, either to a sink or to another process.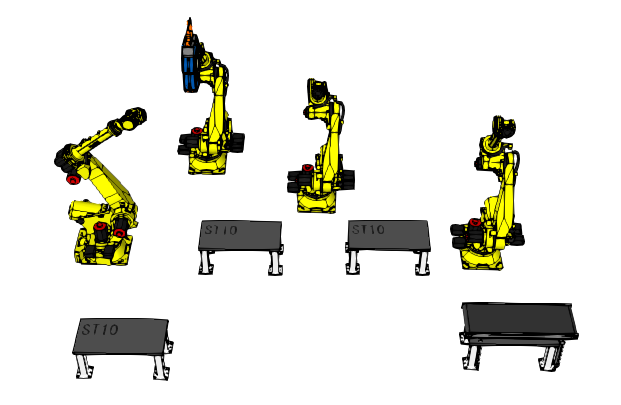 I still don't understand how component containers interact with each other fully however my guess is that the issue is with the containers somehow.
I have tried disabling ReleaseToworld in the robot signal action menu but then the part just disappears when it is dropped.
I have tried drop to physics but then the part just falls through the conveyor.
I would like to find a solution through either just the settings or python scripting as I do not want to implement this through Process modeling or works.
please see attached file:
DropToConveyorTest.vcmx (3.3 MB)