Palletizing cannot operate as expected. Could you help me repair it? Thank you



palletizing.vcmx (2.4 MB)
Hi,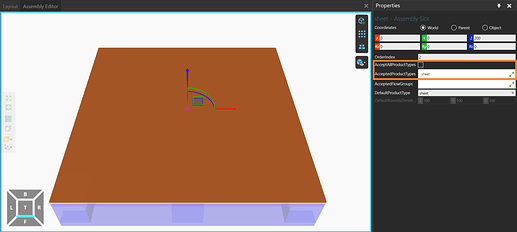 For each assembly step, you could set the AcceptedProdcutTypes to the specific product type. Untick the AcceptAllProductTypes option first.
This will make sure the transported in product is correct according to your assembly.