Hello everyone,
I have been working on a project in which I want to order my tasks as the picture below shows.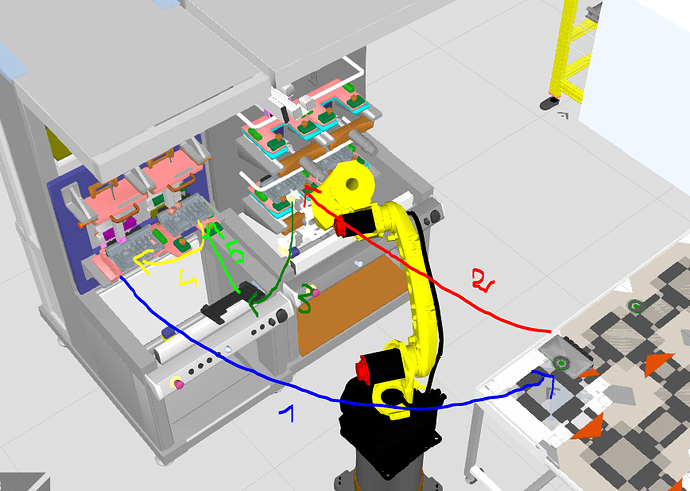 Between 1 and 2, the product switching is making by a double gripper
Double Transportation concept : Robot loads the first product from source to destination with its first
hand and before unloading at destination, Robot uses its second hand to load the second product and
then unload the first product to destination. Finally, the second product is transported to its next
process.
Questions
How can I order the tasks like I want
How can I make this concept of multiple transporting
Thanks in advance