Hi all,
currently I am trying to connect a Stäubli CS9 emulator to VC using OPC UA.
Connection works fine and I can browse the server structure.
On server side, the type of the joint angles is specified as "Variant" and the variables can not be paired with VC variables.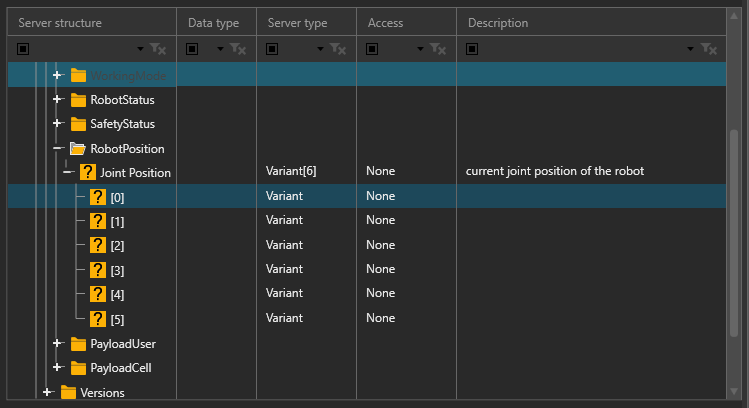 In the OPC UA reference, Variant is specified as a union of all other data types.
https://reference.opcfoundation.org/v104/Core/docs/Part6/5.1.6/
Is this type not implemented in the OPC UA client of VC? Or is there any other way to read this type?
Thanks for your support.