Hello,
I am using Visual Components Premium 4.4
I was trying to establish a connection in between VC's OPC UA and CODESYS. I was following this video : Connect a Remote OPC UA Server - YouTube
But the connection initiation is giving error like the picture given below: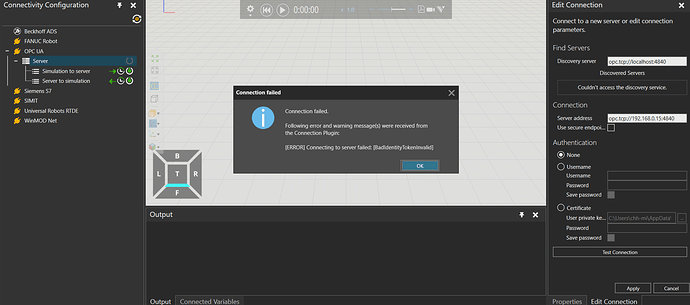 Discovery server: opc.tcp://localhost:4840
Server address: opc.tcp://192.168.0.15:4840
My IPv4 address: 192.168.0.15
Anyone help me out with that ? What could be the possible reason for that ?
Thanks in Advance.