Hi,
We've added new Pick And Place components (4.6 eCat) to replace old Pick And Place library. Now you can create pick and place applications for products moving on conveyors and it can be done with process modeling. Process component also supports picking and placing from/to assemblies.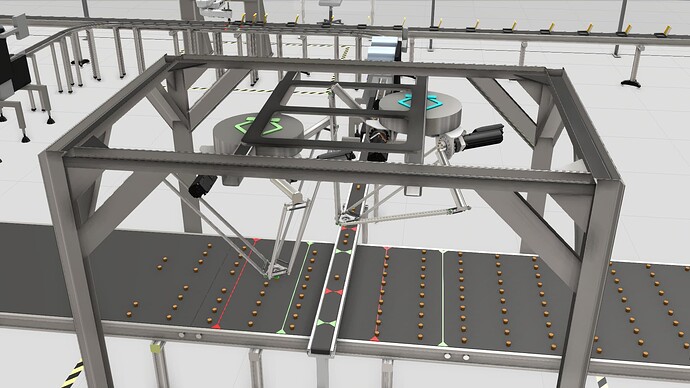 There are two new components in eCat. Pick And Place Process is found under PM Flow Components. It is a conveyor with a process that can either be pick or place process. Pick And Place Transport Controller is found under PM Transport Controllers and it's a special robot controller that is capable of doing conveyor tracking when used with the Pick And Place Process component. Full manual for the components is found on Academy:
Along with the components two eCat layouts have been updated to use these new component. These layouts are Candy Picking And Packing and Pick and Place ToyBlocks. These layouts demonstrate the functions on the Pick And Place components such as placing products to conveyors or moving assemblies, using multiple pick and place cells in series and also the new feature for multipicking.
At the moment there's no Academy video tutorial but here's a quick demo video on how to get started with a simple pick and place application:
https://visualcomponents.sharefile.com/d-s83850b5f95754ef897aab72d7799a04b
With this new addition the old Pick And Place library is deprecated.
-k