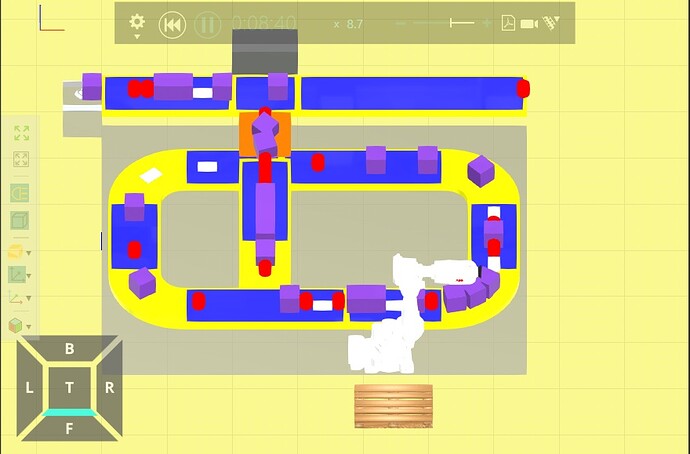 HI, I would like to seek help in this layout.
I am trying to get the robot to pick any random boxes along the moving belt conveyor. Please see picture below for more information.
I used python language to program the conveyor, but I could not get the desired result.
I enclosed here the simulation.
Hope to hear from you soon.
Airport Loading.vcmx (1.2 MB)