Hi everyone!
I am trying to see the speed and acceleration of the joints of my ABB robot but I can't figure out how to do it. ¿Can someone give me a piece of advice please?
Also, is it possible to plot the values of speed and acceleration and show them in the statistics display? (Same way as the joint values can be shown(see image))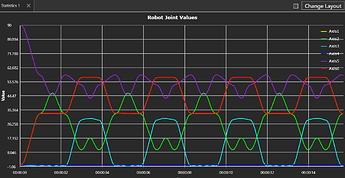 I really appreciate any help. Regards.