Is there a way to access/use the slot order index more directly? Like for instance, say: From 'step A', I only want the part at slot 3?
Another option I'm looking for, is a method to reverse the default pick order. I've noticed that when assembling parts, VC starts picking parts from the slot with the lowest index number. While disassembling, it starts with the highest. This makes perfect sense in most cases, but not all.
I have an assembly (a cart with parts), whose parts needs to be picked and checked at certain points, one at a time. They are to be placed back at the exact same spot before the inspector can pick the next part.
In this case, VC would correctly pick the part from slot 1 first, but place it back on slot 5 (even when that slot is still occupied by another part). I managed getting around this by creating a new step, a dummy step, with reversed order index, and return the parts to dummy step instead.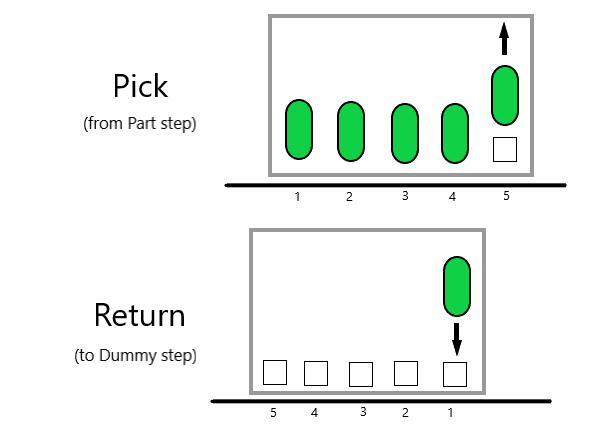 That worked out fine for one node, but not with several nodes in a row. Because at the next node, the inspector will have to pick from the dummy step (where all the parts are now), and return them to the original step. But here the index order is reversed, and so the pick and place order of everything is also reversed. I don't want that. I need the pick and place order to always be the same.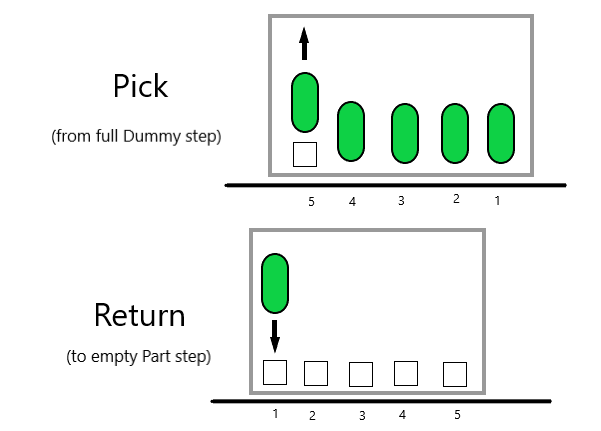 This feature would be nice to have: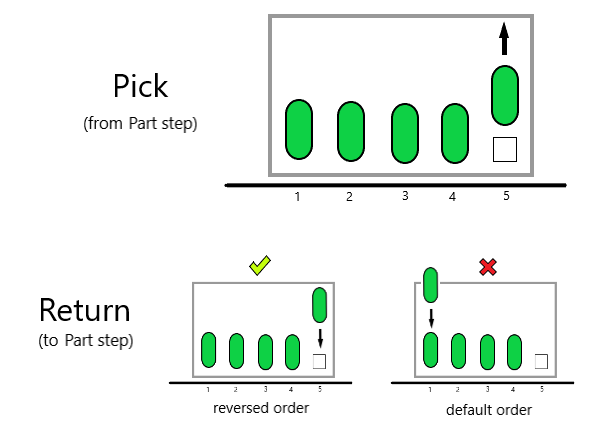 A simple toggle in the process statement for instance, that could reverse the pick or place order…
TrayInspector v7.vcmx (180.5 KB)