HI!
Could you please help me?
I have a batch of items (cylinders, eight pieces), that i want to track. I want to know the total time that it takes for this process to complete.
How can i track the time from the moment i start the simulation (spawn the cylinders) to the point that i ditch them to sink?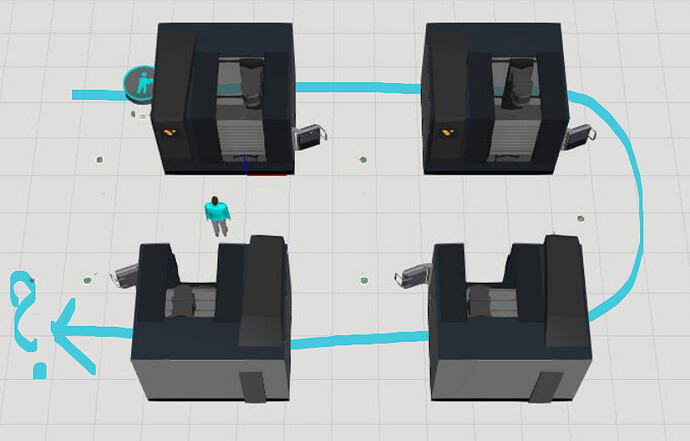 Something like "It takes 45 minutes for this cycle (all four machines) to go trough all cylinders".
I have been thinking the best way and i just KNOW that there needs to be a way to measure Spawning of an items to sinking items- time, i just dont know how?
This is my school assignment, i need to track using time, which method is faster, single operation or batch operation on 8 cylinders through all these machines.
Thanks!