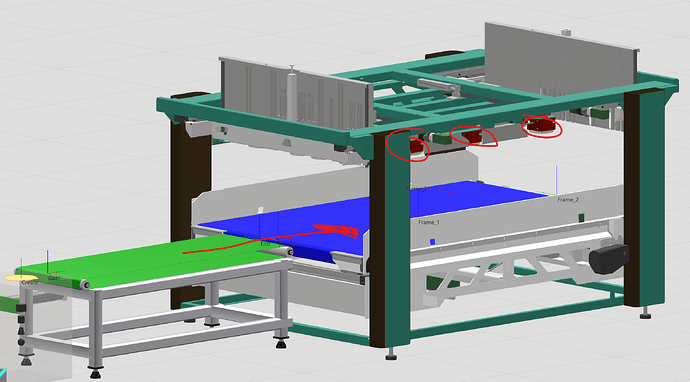 Hi! I am modelling a conveyor that has a magnetic gripper above it. The physics conveyor works, i can move physics objects on the conveyors. However, I want to add functionality for a magnetic gripper above the conveyor that reacts on a signal. Signal True = pick object from conveyor, Signal False is release object.
I tried to model it as a robot arm and then using ActionSignals (set port 100 to true for grasp and false for release etc.) However I could not get it to work.
Does anyone have an idea how i could implement it?