Hello all
Im trying to model a concept of a leveling table, where you can level the table with 3 legs, that can move x,y,z translational. The problem comes when I need to attach the table to the 3 legs, so it follows, and tilts/moves when I move the joints.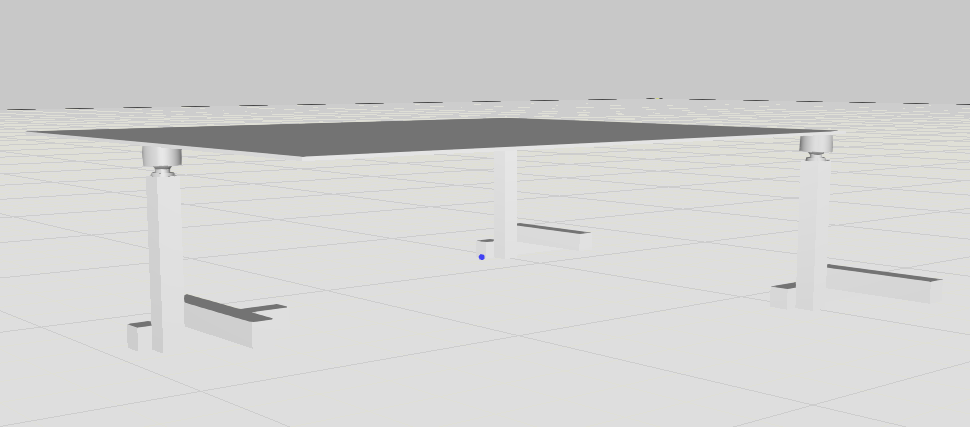 How do I link the table to 3 different joints/links, so I can control the table with 1 Z translation joints in each leg, x and y translation in the front leg, and then 1 y translation in one of the back legs, and the rest DOFs as following? (Making the following links isn't the problem, only to attach the table on the legs)
Files if it could help
Leveling bed.vcmx (86.4 KB)
Thanks for your help.
Best regards
Frederik