Hi Frank,
It is used for detecting components while grasping and is working exactly the same as robot Grasp/Release Action Signals. When GraspSignal is sent, an invisible "DetectionVolume" is created around the TCPframe and is used for detecting collisions with other components. Collision test results are used to identify component(s) (if any) for grasping.
In this case the orientation of the frame is usually not so interesting, only the location.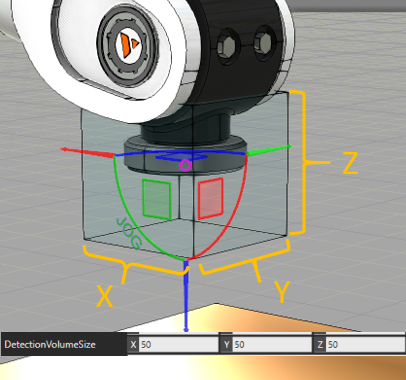 Hopefully this clarifies the operation!