Hey there,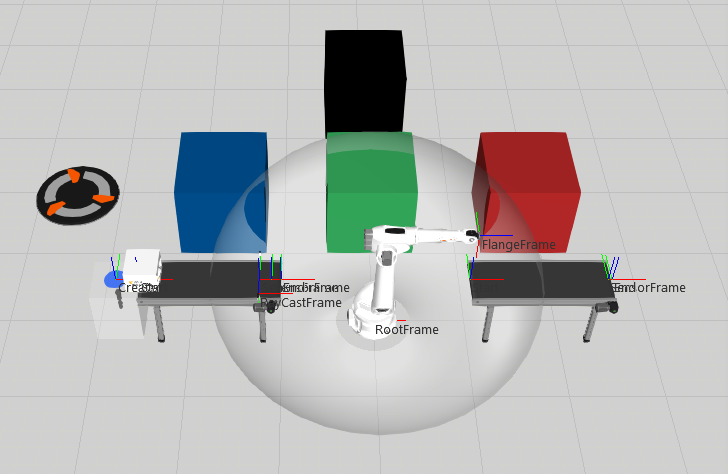 I have a setup with a robot, two conveyors and three colored boxes.
The colored boxes each have their own python script.
Each box measures the time of a component.
blue box measures time of the conveyor 1
green box measures time of the robot
red box measures time of the conveyor 2
In each python script I accumulate an array of these times (floating numbers, like 5.678)
At the Ende of the simulation I would like the blackbox to be the master.
It should access all the data of the colored boxes, format it and write it to a file.
Currently I am facing some problems with the communication between the black and the colored boxes.
I have tried to exchange data with help of string signal behaviours as part of the colored boxes.
However, I couldn't get it to work and even if it worked it would probably yield unsatisfactory results.


This is the component graph of the green box.
Is the data exchange between the boxes even possible?
If so, what is the best way to achieve it.
Thank you
Kind regards
DrBro