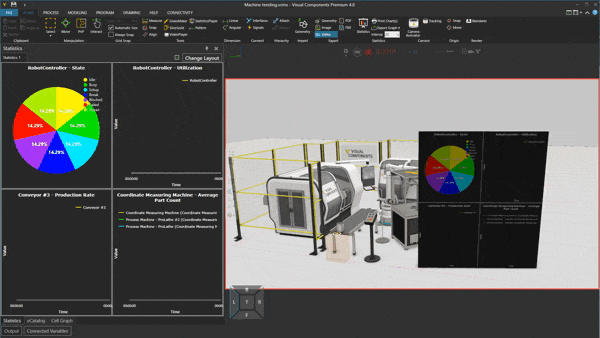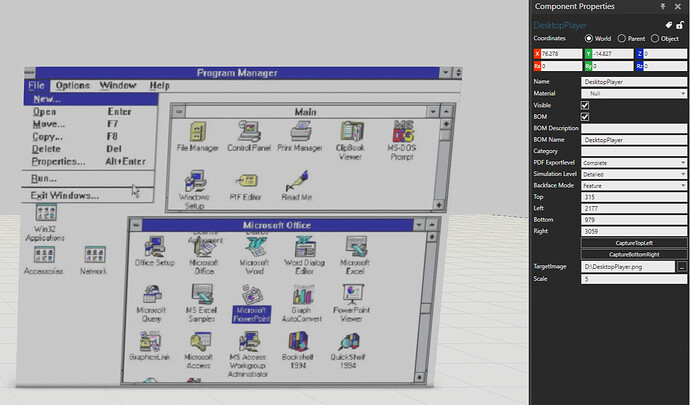 This is an extended application of video player add-on, capable of displaying any corner of the desktop in real-time. One of its applications is to display real-time statistics dashboard directly in 3D world.
Work flow
You need select top-left corner and bottom-right corner to set capture area, press "CaptureTopLeft" and "CaptureBottomRight" to start selecting corners, VC will be freeze, this is normal. move cursor to desired position, press mouse middle button, "Top" + "Left" and "Bottom" + "Right" will be filled automatically.

Enter the desired file location in "TargetImage", the captured image will be continuously saved to that location.

Set image scale as you wish.

Start the simulation, the current update frequency is 1 second in real-world time, which is delay(sim.SimSpeed)

Performance depends on update frequency because it captures image, load imags, updates material's texture, rebuild geometry, the faster the update frequency, the lower the performance.
DesktopPlayer.vcmx (425.6 KB)