Hy,
the red arrow is what moving the links. → The blue arrows are the cause of it in the links which you have to calculate and write to the links position.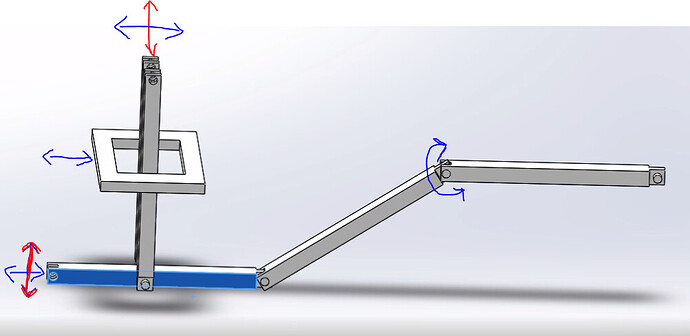 Regards
Feature
I would go for 1 Rotational link and 2 follower links as ssen below.
Blue one moves on x and z,
add Green one only x part of your solution. @captain_feature lready written down solutions for you above.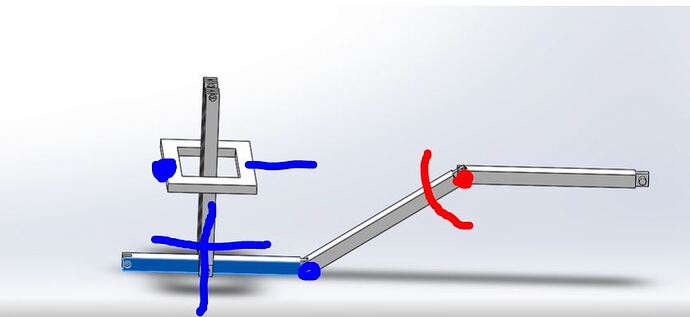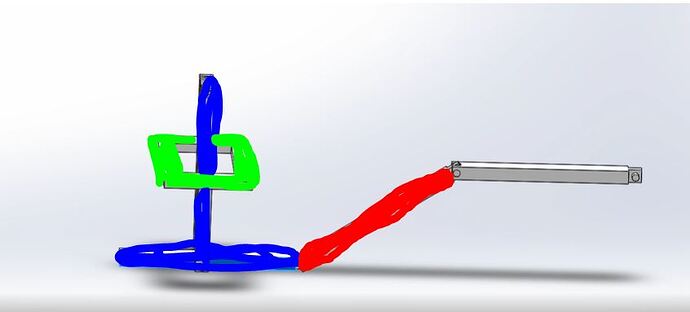 Hy,
can you upload the model?
Regards
Feature
Hy,
a little correcture make it working!

Regards
Feature
Untitled_Corr.vcmx (60.8 KB)
Thank you very much for your help. You are very kind
You're welcome!

Regards
Feature
Sorry, I don't understand these two data. Could you tell me how they are calculated

Hy,
the blue one:


the red one is an offset! → Delete it and then mesaure the distance…

Regards
Feature