Hey , I've almost finished my whole simulation, one last step to go : simulated a conveyor that bring screw close to the robot.
I decide to put a batch conveyor instead of a straight one because the batch conveyor has the option to put a stopper which is very useful to stop the product where I want. Capacity of the conveyor is 1 so when the screw is taken by the robot , another screw comes and so on…
The issue is when the robot picks the screw at the end of the conveyor (where I put my stopper) the other screw stay on the feeder and does not go on the conveyor.
i'm pretty sure this is related to signal between robot and conveyor so I follow every tutorial , read every manual, link every signal to each other. The screw refuse to move…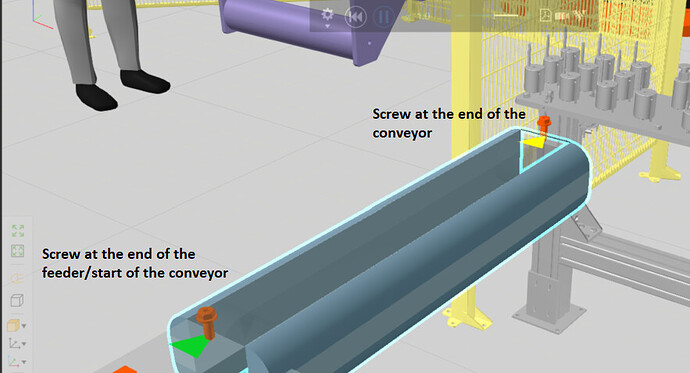 I try to link every signal possible , can't find the way
Maybe this is relative to the feeder?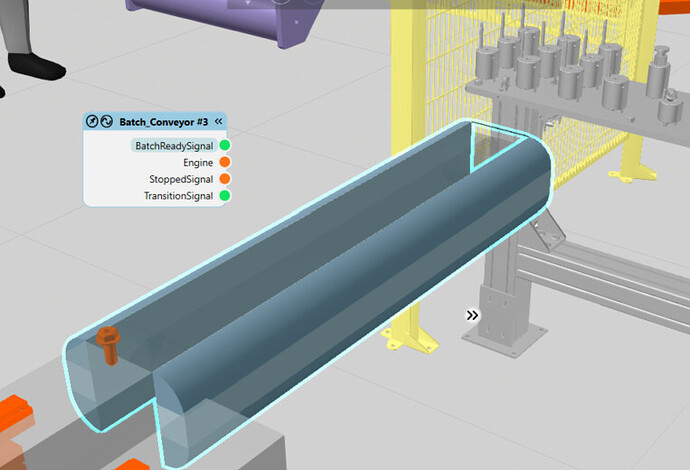 any help will be appreciate.
Thank in advanced
.