Hi!
I have this simple setup where i would like to push tubes with a pusher from one conveyor onto another: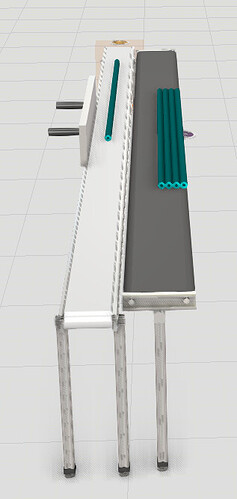 The second conveyor functions as a buffer, so I would like the pusher to stop pushing whenever the buffer gets full. This way the excess pipes should keep on moving by means of the first conveyor.
However, right now the simulation just pushes them into each other when the buffer is full: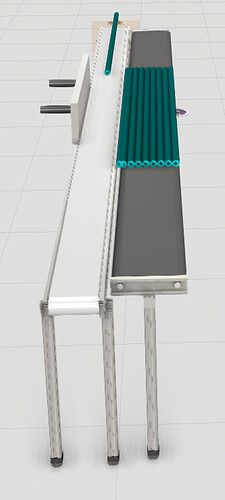 Does anyone know how I could adjust this?