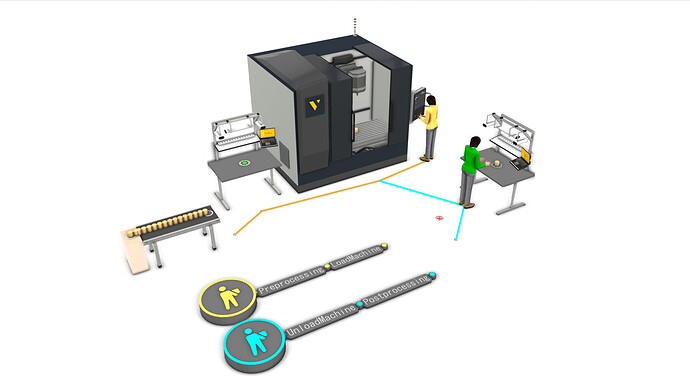 The DUALIS Advanced Resource Manager combines the advantages of the simple model description of Process Modelling with the simulation of fixed work processes of humans in the production environment as well as their precise analysis. With the advanced resource manager you can create work packages from multiple tasks and assign them to a worker for processing in a specified order.
Your advantages:
Simplified modeling of processes and workflows
higher level of detail and much more accurate simulation models
extensive evaluation for the analysis and optimization of processes with the DUALIS statistics module
Provision of information for further MTM analysis
Adaptation of an export of the workflows to the template used by your company (e.g. Standardized Worksheet) possible
Why you should use Advanced Resource Manager?
Definition of a workflow from the operator's point of view
Definition of all relevant parameters directly in the task definition for the worker
Organization of tasks in work packages with fixed or free order
Automatic creation and configuration of appropriate instructions in the processes
Support of decision points
Product video:
Advanced Resource Manager (english) - YouTube
Contact data:
edietrich@dualis-it.de
+49 172-3487791