Hi guys,
I'm pretty new on simulating. I'm using Kuka.Sim 4.0 and still discovering the simulating programs.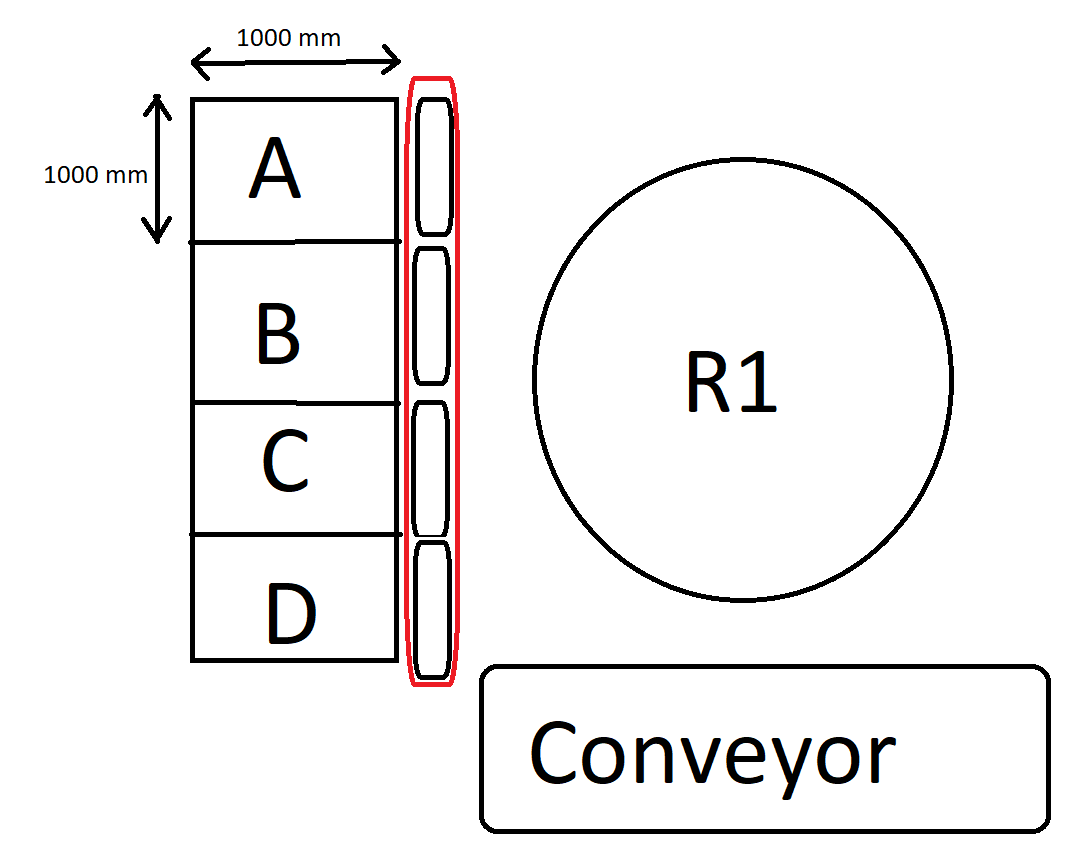 As you can see on the image, there must be A,B,C,D tables. Those tables need to vibrate and drop the products to smaller tables in the red area. R1 robot need to grab those products from the smaller tables and drop them to the conveyor.
I dont have any trouble but the vibrating the tables. I need hep only about this. As I said on the beginning, I'm still a newbie on simulating programs.
Thanks for your time…