Hello,
I am facing a problem when I added a tool with two links to the robot. one for rotation, another for picking.
When the tool is rotated, the defined TCP does not move with it.
so I want to add a new extra link for the rotation to scara robot (in picture 1). I want to use pythonkinematics to define this 5-axis robot.
Can you provide relevant tutorials or examples? Or is there any other way to solve it?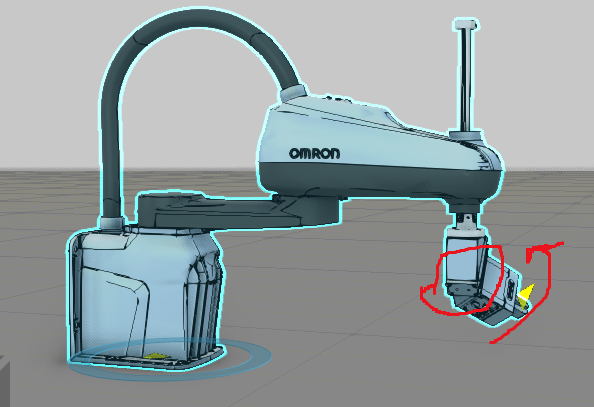 scara.vcmx (3.0 MB)