Modeled conveyor and basic feeder are PnP
Cannot connect. Please tell me how.
Hello koji,
Do you have the correct interface in your conveyor? I believe that feeders generally use flow interface. The interfaces between the two components have to match, otherwise PnP does not work.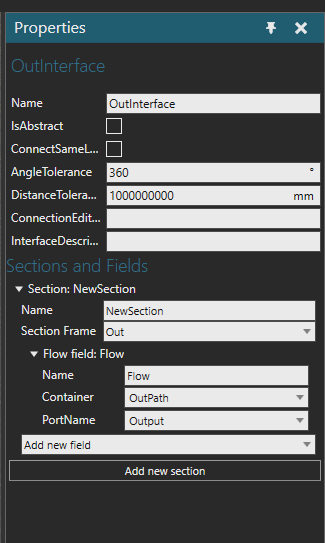 Notice how Sections and Fields show "Flow field in a feeder which should also be matched in a conveyor. If they match, they should connect.