Hi,
For some days I have been struggling with the Wrapper that I downloaded form Visual Components.
I am using KUKA SIM PRO 3.1.2.
I changed the height, width and length of the wrapper conveyor but for some reason the program does not allow me to change the Foil Angle and Foil Length.
Basically, when the pallet reaches the wrapper, it starts wrapping the pallet around with foil but after the first movement of the Servo Controller it gives me an error:
Traceback (most recent call last):
  File "TurnUnit #2::PythonScript", line 37, in OnRun
  File "TurnUnit #2::PythonScript", line 61, in createFoilSegment
IndexError: list index out of range

Here is the layout I have: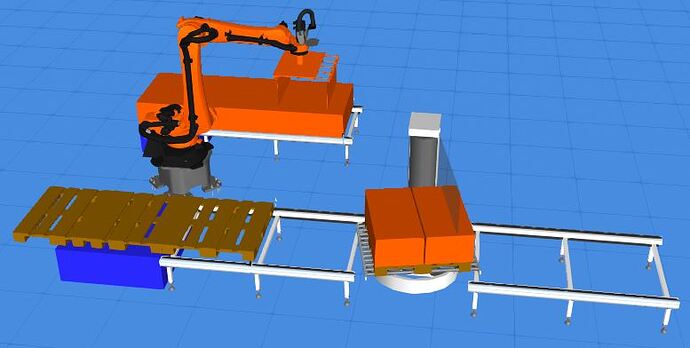 Best Regards