Here are two screenshots taken at the same time: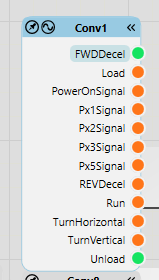 You can see that the FWDDecel and Unload signals of Conv1 are true, but in the connected variable list they are false. This also means that the connected PLC sees these as false.
I am at a complete loss as to what is causing this.