Hi,
I'm trying to configure a safety configuration in kukasim 4.0.2 But it seems impossible.
The configuration is simple: just a protected space where robot can not go inside.
I create a tool (TOOL_TCP), with the tcp and 2 spheres. I also activate the tool in that box.
Then I create a protected space (Space 1), allways active and stop at boundaries.The dimensions are related to Reference system world.
The cell configuration is big enough for have inside all the components.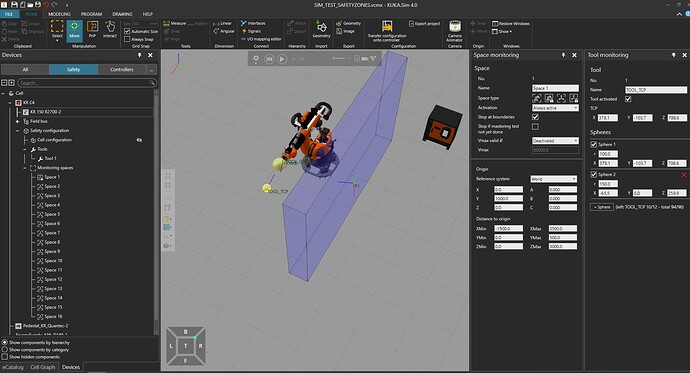 So, if I create a trajectory with a point P1 outside the protected space, when I run the program, the robot doesn't stop. The robot goes inside and outside the protected space without stopping…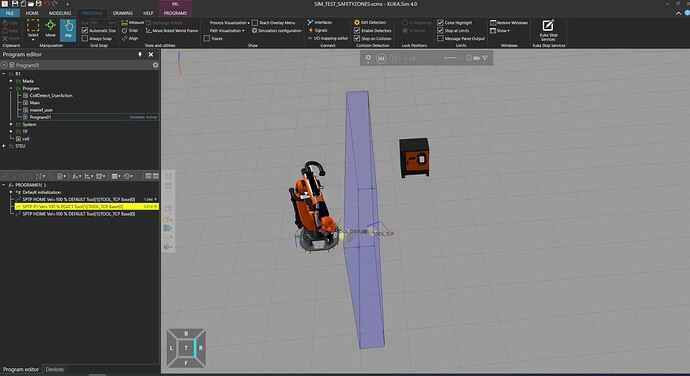 So, my question: how should i do to make the safety configuration work properly?
Am I missing some KS option?
thanks in advance.