Hello to all.
I generate numbers and write them into a product. Once the product arrives at the next point, I'd like to read this number and use it as the variable.
I create a process, but there is an error "Type mismatch…"
Have you got any idea what is wrong?
The model with the process is also attached.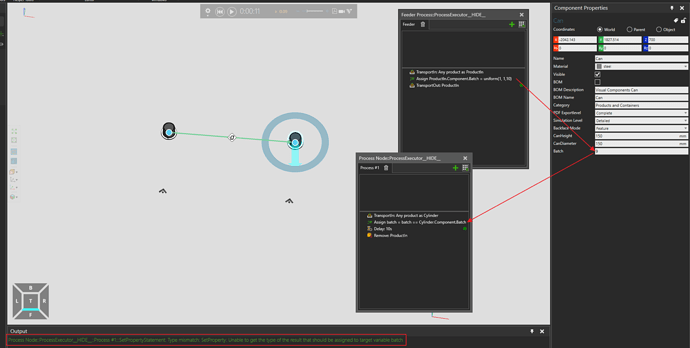 reading.vcmx
(121.0 KB)