Hi!
Trying to create properties when another property is changed. I got this to work so that when I start the simulation it creates those new properties. But I want to create those before I start the simulation so I can input values in them.
Now I have those like this
def OnRun():
  OutFeeds=comp.getProperty("numberOfOutFeeds")
  OutFeeds.OnChanged = showOutFeeds(OutFeeds.Value)

and
def showOutFeeds(value):
  print("Hello World")  
  comp=getComponent()  
  for i in range(value):
    comp.createProperty(VC_INTEGER, "OutX"+str(i+1))

and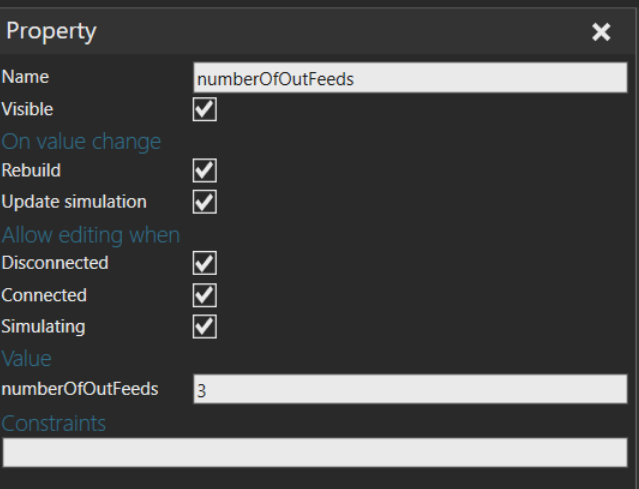 Where should I put that OnChanged event so it would create those properties before starting simulation.
Additional question is how do I delete these code created properties when simulation is reseted?
Thank you so much!!