i need reset simulation when robot in some place,but it wouldn't play by itself.how can i salve it. thank you!
Hy,
why don't use the Stop command from programming Tab?
Regards
Feature
Hi,
Would "save state" work?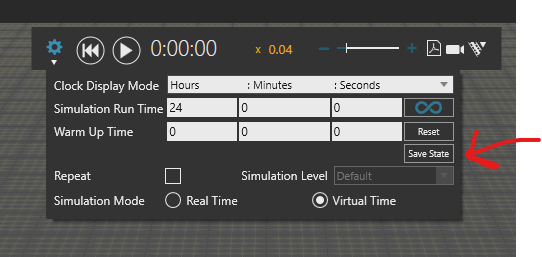 Basically move the robot in the position you want, then press save state and then reset the simulation.
Br,
Lefa